You may create your own marketing dashboard templates to be used across your campaigns, select from one of the templates below or use our built-in design templates.
To learn more about built-in design template options, and how to use dashboard templates, please review the
Marketing Dashboard Templates documentation
. Below are the original report templates created by our staff to fulfill customer requests, they include report & graph content with simple designs, and are external to our platform - they must be downloaded and installed in your account by following these instructions.
Preview a Template
Click the
Live Preview >>>
link that's above the dashboard screenshots in this document to launch a demonstration version of a Marketing Dashboard that was created using the template. These demos allow you experience each dashboard by viewing and interacting with reports and graphs, changing dates, etc. (The password for all dashboards on this page is a
demo
).
Load a Dashboard Template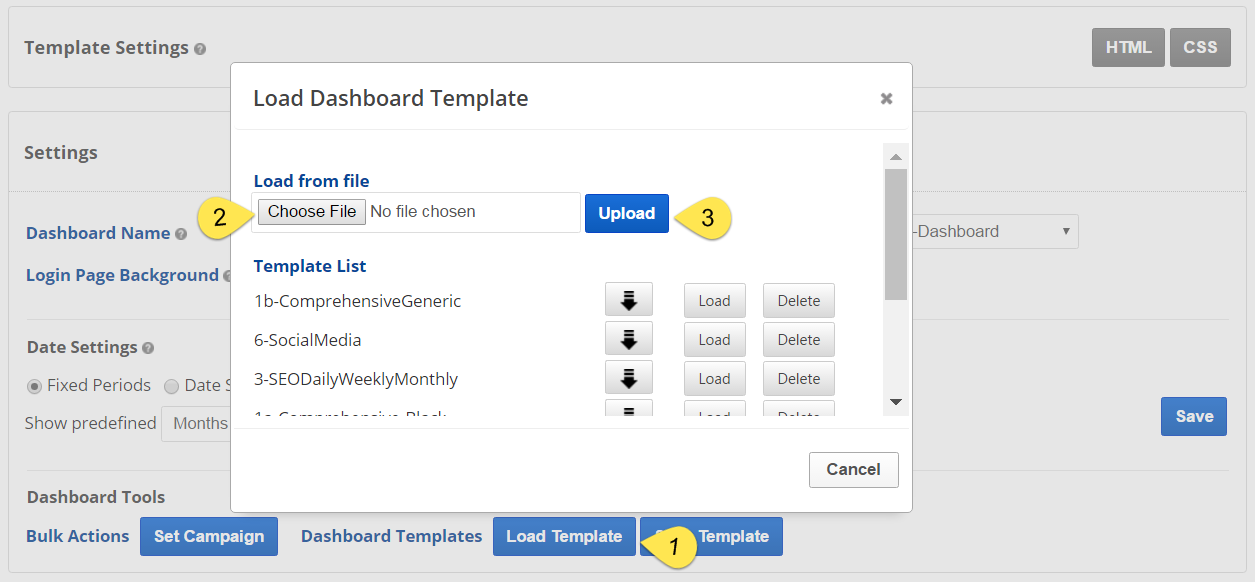 To utilize any of the dashboard templates on this page, click the download button

that displays to the right of the short description, save the file and then follow these
instructions to load the template into a campaign dashboard
.
Additional reports, graphs, and pages can be added to any of the templates on this page and any unneeded reports, graphs or entire pages can easily be deleted making them good starter templates. When you've modified a template and you want to use it for other customers, simply save the template and load it on the other campaign's dashboard screen.
Support is available for Right-to-Left languages as well, contact service@rankranger.com for assistance.